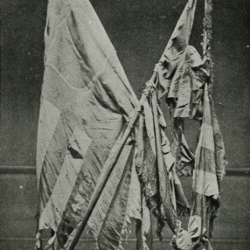 Today, though the conserved flags remain protected from light, dust, fluctuating temperature and humidity, and also excessive handling, a recent survey of the collection shows 43 flags that are in need of further conservation to ensure they are preserved for the future. The storage/study facility is designed to maintain a stable environment, while accommodating visitors who request to view the public collection. The storage facility serves as a unique resource, both preserving and prolonging the life of the colors, while allowing researchers, family members, genealogists and reenactors supervised viewing of the colors.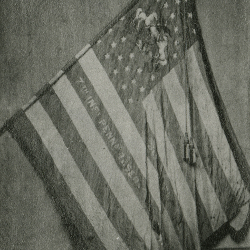 We graciously welcome philanthropic donations in any amount to assist in the continued long-term preservation of the colors. Currently the Capitol Preservation Committee, custodians of the Commonwealth of Pennsylvania's collection of battle flags, has just finished conservation of the regimental colors of the 29th Pennsylvania, which was returned to the Commonwealth's collection in 2011.
Please contact historian , if you or your organization would like to sponsor a flag or make a donation to help preserve Pennsylvania's historic Civil War colors.